Huta Zabrze today
Huta Zabrze with more than 200-year tradition was able to meet the coming challenges in the XXI century and ever new demands of science and technology. Undoubted success of the company is a successful process of transformation and modernization, as a result of which Huta Zabrze becomes a modern company, meets the expectations of the current market. In early 2009, the production quality was confirmed by awarding by the prestigious organisation – TÜV Rheinland Cert GmbH certificates of compliance with the most demanding global standards (ISO 9001 and 14001).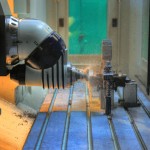 Huta Zabrze currently leads the strong development policy focusing on continuous improvement of manufacturing processes. Clearly defined structure of supervision and control and full awareness of the fact, that customer satisfaction is a primary objective to maintain market position, allow confidently meet the challenges of today domestic and foreign markets.
The plant manufactures foundry equipment, valves for pipes of gas and coke blast furnace, as well as: cranes, self-propelled carts, hoists, grabs, charging carts, passage, hoppers, pushers and compactors of coke, coal towers elements and coke batteries, car tipplers, dumping and loaders, storages, waste incinerations, various types of steel structures and elements of machines and equipment.