Steel constructions, machines and equipment
We offer services related to the production of highly processed steel structures, machinery and equipment for specialized machining. The scope of services include:
Preparation of production and technology
Technology Department of Mechanical Engineering Department provides technical support for production processes performed at the MED. Engineers currently working here use software such as CAD/CAM and other technological and IT tools needed to prepare and supervise the production process.
Department offers cutting and preparation for the production of steel components using gas cutting equipment, scissors and saws.
Welding of components is performed in accordance with applicable standards, on the basis of welding powers and approval of welding technology by accessories MIG, MAG and welding machines. Control and supervision of welding processes is leading by Chief Welder having European recognition.
Department offers metal machining services for:
– Turning to a diameter of about 1.4 m,
– Turning on the rotary lathe to a maximum diameter of 10 m,
– conventional boring of elements to the max length – 7,5 m,
– CNC boring parts to a maximum length of 2.5 m,
– Milling of parts up to a maximum length of about 14.5 m,
– Drilling,
– Bending,
– Curling and other
The plant has the capability of assembling their own elements, make assembling works and picking supply with installation service of items entrusted by our clients. Plant develops its services towards providing comprehensive supply of welded structures with assembly at destination.
Preparation of surfaces, protection and painting
Structures, machinery, equipment and castings created at both factories of Huta Zabrze, in the final stages of production are subjected to surface finishing by shot-blasting chamber measuring 5mx5mx18m, oil removal, cleaning and anti-corrosion coatings application. According to the requirements of our customers its apply the appropriate types of paints and paint systems. A specially designed paint chamber with dimensions 5mx5mx14m allows the deposition of coatings in the hydrodynamic, AA, and air process.
---
BASIC ASSORTMENT
– Welded steel structures for various purposes
– Machinery and equipment
– Machining
---
GALLERY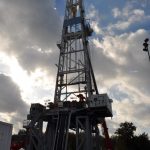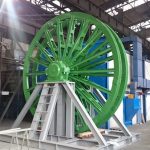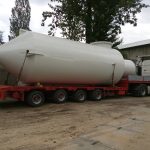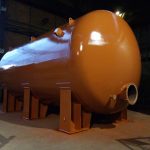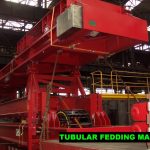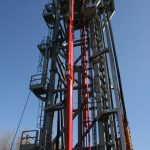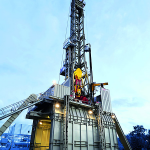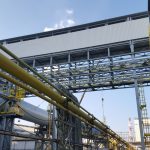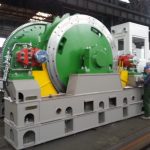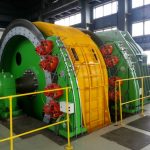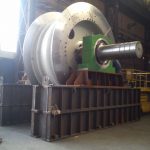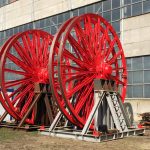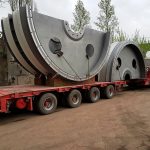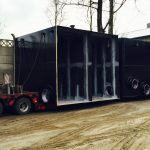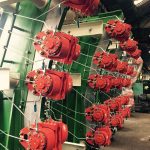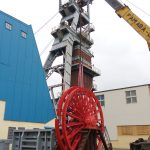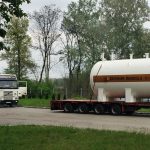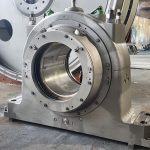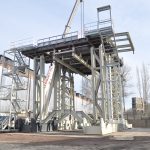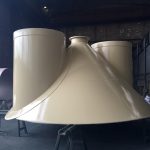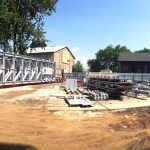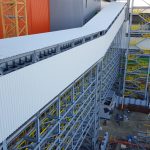 ---
Download: